Opening Doors to Higher Education
Opening Doors to Higher Education
Pech Chhun '19 didn't speak a word of English when he left Cambodia for Rochester with his mother and sister at the age of eight—but college was part of the family's plan, if the financial resources were there.

College is what his mother, Deth Chhun, wanted: an opportunity she didn't have growing up in Cambodia. For her, college was a "gateway of dreams."
Deth grew up during the Cambodian genocide, when nearly two million people—more than 20 percent of the Cambodian population—were killed at the hands of the Khmer Rouge regime in the 1970s. Students, intellectuals, artists, and anyone perceived to be influenced by Western culture were targeted—including Deth's father, Pech's grandfather. "My mother went through the unimaginable," Pech says. "She lost not only her father, but also any hope of going to college."
"I don't just carry my own hopes and dreams. I also carry my mother's, and my late father's, my late grandfather's, and the many generations before me who never had the opportunity, or the money, to step foot on a college campus."
-Pech Chhun '19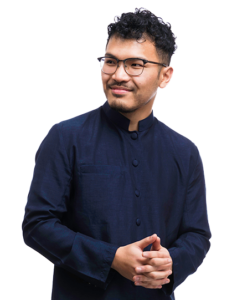 Pech became a U.S. citizen, worked hard in high school, and was accepted at Rochester. He thrived here, as a resident advisor, a freshman peer advisor, and a member of the debate club. He also founded the First Gen Society, an organization for students like him—the first in the family to attend college—and served as its president. Pech graduated from the School of Arts & Sciences with a dual degree in biology and psychology.
Being named a Brady Scholar helped make it all possible. The scholarship provides financial assistance along with additional support to help students succeed. "I have the privilege of a higher education because of this scholarship," he adds, noting that he will "pay that kindness forward forever."
Kristine Thompson, January 2020