Simon first in US to offer STEM-designated MBA
Simon first in US to offer STEM-designated MBA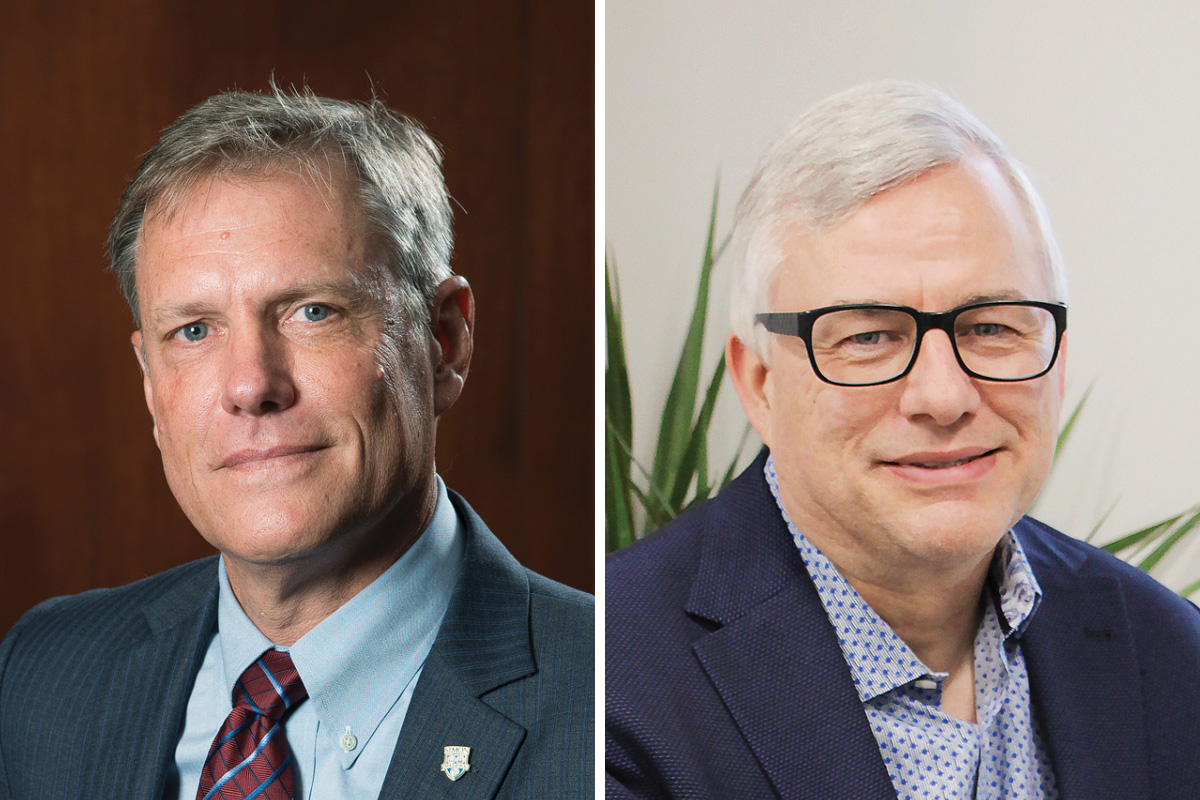 The Simon Business School becomes the first program in the country to offer a STEM-designated MBA, regardless of specialization.
The Simon Business School can claim a unique selling proposition. This summer, the graduate school became the first in the country to offer students a STEM-designated MBA degree, no matter which area students choose to specialize in.
To earn the designation, Simon had to demonstrate that its curriculum met stringent guidelines set by the New York State Education Department. Those include a requirement that 50 percent of a program's credit hours be in courses grounded in applications using science, technology, engineering, and math. For a course to be STEM designated, at least 50 percent of its content and pedagogy has to have a STEM focus, according to guidelines set by the Office of the Provost.
Given that Simon has long used an analytical lens to research and teach finance, accounting, operations, marketing, and other facets of business education, the designation seemed a perfect fit, say the school's leaders. As Gregory Bauer, dean of full-time programs at Simon and the Rajesh Wadhawan Professor, puts it: "We were analytical before analytical was cool."
An immediate outcome of the designation is that a STEM degree makes international students eligible to stay in the United States for three years of work experience, instead of the standard one year. Those guidelines are set by the federal Optional Practical Training (OPT) program.
Former Simon Dean Andrew Ainslie says plans are also under way to gain STEM designation for the school's undergraduate and part-time MBA programs.
"Along with benefiting our students, these moves will give Simon a real competitive advantage, because we are the only true STEM business school," he says.
What does the designation mean for the University?
Bauer: At a recent conference, much of the talk had to do with how technology is driving the growth in management education. Businesses need people who do technology, and they need people who can manage people who do technology. And that's what our MBA is offering. It really is the future of education, and Simon is leading it.
Ainslie: It's a component of the virtuous cycle of education. How do you improve as a university? You do that by attracting better students, attracting better faculty, and attracting better recruiters who will employ your students.
The STEM designation provides students with something attractive. We are certain our number of applicants will increase next year. If we do get more applicants, we can be more selective, which means we'll put better people on the market. If we put better people on the market, then companies become much more interested. Ultimately, our ranking moves up, which helps us attract better students. And the cycle continues. So this isn't going to have a one-year or two-year impact on us. This will have a permanent structural impact on who we are as a business school.
Why did Simon want to have the designation?
Bauer: STEM reinforces the fact that we provide our students with an analytical degree that they can use to help manage people. The hallmark of the Simon MBA is that students get both an understanding of the analytic tools they need, as well as the ability to lead globally diverse and inclusive teams. It gives them a huge competitive advantage in the job market. All of our students—domestic and foreign—will be able to tell employers, "I have a STEM degree, and therefore I have an understanding of the tools, applications, and techniques that you want your employees to have."
How do the additional two years under OPT help international students?
Ainslie: Let's think about where these STEM jobs are. They're in the exact fields that the United States leads the world. The STEM jobs are at Amazon, they're in Google. They're in companies like Hertz, where they're thinking of how to get the right car to the right place for the right customer at the right price. And they're going to be spending time at the best companies in the world, and then they're going to be taking those skills back to their own countries.
If there's one thing we've learned about a global economy, it's that every time any country produces better products and better services, it raises the quality of every person's life. So we're not only providing great training for our students, we're using that to grow the world's economy.
Bauer: At the same time, if students are using the STEM designation to stay in the US longer, they'll be applying the tools we give them to help American employers.