Using telemedicine to help MS patients
Using telemedicine to help MS patients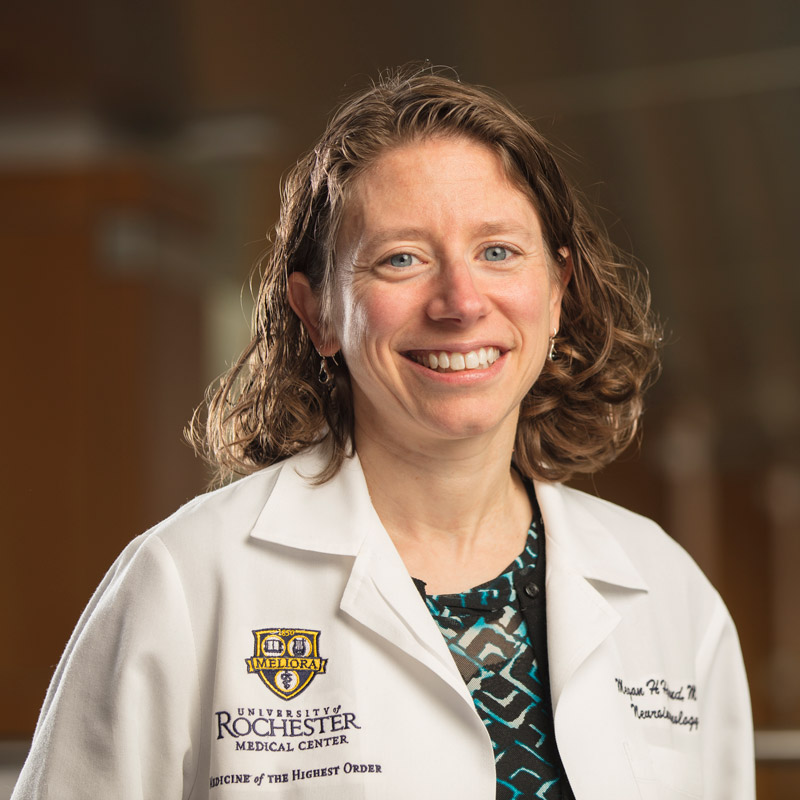 "After conducting the virtual visits, we found that most of the important aspects of a follow up appointment could be accomplished through telemedicine, while saving our patients the need to travel." — Megan Hyland, MD
It's hard for many people with MS to get to the doctor. Depending on the status of their disease, they could be struggling with walking, balance, fatigue, vision issues, and muscle weakness. Getting in and out of cars, up and down stairs, even pressing an elevator button can be difficult.
Megan Hyland, MD, medical director of the UR Medicine MS Center, believes that if physicians are trying to improve patients' lives, then doctor visits should be made as easy as possible. For instance, many of Dr. Hyland's patients travel as long as three hours each way for visits, while others find even shorter travel challenging due to disability. So she and colleague Jessica Robb, MD, have played an active role in studying telemedicine in the treatment of MS. With telemedicine, key portions of the neurological exam can still be conducted remotely from the patient's location.
They currently have 40 patients replacing 50 percent of their traditional follow-up office visits with virtual house calls. This makes their lives and care much easier.
"Enough of the key portions of the neurological exam could be accurately assessed—like watching how someone walks, checking finger coordination, or observing eye movement," Dr. Hyland says. "It was surprising how well it went from the doctor's end, and from the responses we got back from our patients, most felt it was as useful as an in-person visit."
Dr. Hyland was also intrigued to find that virtual house calls delivered useful information that an office visit couldn't, such as how a patient moves about their house or whether they have pets that get underfoot.
In the future, she hopes physical therapists will start using telemedicine, too. Often individuals in rural areas may not have access to physical therapists who are familiar with the needs of MS patients. Telemedicine could allow a trained therapist to work with patients right in his or her own home or assist a local therapist in working with the patient.
You can help
To learn how you can support multiple sclerosis research and care, contact James O'Brien, Senior Director of Advancement, Neuroscience, at (585) 276-6877.
---
—University of Rochester Medical Center Advancement Communications, May 2018