Warner's Institute for Innovative Transition turns ten!
The Institute for Innovative Transition at the Warner School of Education is celebrating 10 successful years with a new name and website. It will now be known as the Center on Disability and Education. Along with the modification to its name, the Center has also transitioned to a new, streamlined website (www.rochester.edu/warner/cde) to better meet the needs of individuals with disabilities and their families.
Since opening its doors in 2008 to young adults with developmental disabilities and their families, the Center has played an instrumental role in developing inclusive educational experiences to meet the needs of teens and young adults with intellectual and developmental disabilities and their families as they transition out of high school. Led by director and professor Martha Mock and assistant director Mary Judge and housed at the Warner School, the Center serves a statewide population and has received more than $2 million from the B. Thomas Golisano Foundation and $7.5 million in federal and state grants since its inception.
An initial five-year $2.5 million Transition and Postsecondary Programs for Students with Intellectual Disabilities (TPSID) grant from the U.S. Department of Education helped support inclusive higher education programs at the University level and other local colleges over the past eight years. As a result of these efforts, a second $2.5 million TPSID grant was awarded in 2015 that has built on this momentum and the important work that the Center has done to develop postsecondary options for students with intellectual disabilities across New York State.
While most of the Center's work is supported by external funders, the success of the Center is also due in large part to its 40 statewide community partners.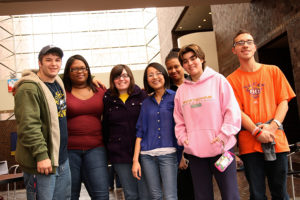 The additional federal and state grants and the Center's ongoing growth and commitment to serving the community over the years have allowed the leadership team to broaden the Center's reach and services across the state. While transition continues to be a focal point, the Center has also expanded beyond its TPSID work to provide a growing number of programs and resources to individuals with all types of disabilities and of every age level—from early childhood up through adulthood—and their families.
The types of support provided by the Center today includes connecting families to various resources for support and guidance; developing and maintaining high-quality inclusive educational programs at the school, college/university, and agency levels; preparing future special educators at the Warner School to best support people with disabilities; and supporting professionals at all levels in the disability field.  Additionally, in fall 2018, a transition course (EDE 453: Postsecondary Transition for Youth with Significant Disabilities) will be offered fully online, adding more flexibility for those locally and outside the Greater Rochester region to enroll in the course.
The Center has had a long-lasting impact on the communities that it continues to serve. Over the past decade, the Center has touched the lives of more than 3,000 young adults, families, and professionals. More than 430 students with disabilities have attended one of the 9 partnering colleges across New York State. Since 2008, approximately 3,500 individuals have received training on key transitions issues like planning, employment, and accessing college, and 40 graduate students preparing to become special educators have benefited from the Center's support over the past five years.
"The 'Institute for Innovative Transition' has long been a resource for my patients to support that difficult transition from district-based education to finding the right fit to continue to develop their skills academically, socially, and functionally," says Dr. Tiffany Pulcino, a physician and director of the UR Medicine's Complex Care Center. "No adult finishes their education at 18 or 21 and the Institute has long ensured that adults with intellectual and developmental disabilities are provided with 'right fit' settings to be an adult learner.  The change in name better addresses the scope of their work, and I am eager to see the further expansion and impact of the Center on Disability and Education under the leadership of Dr. Mock."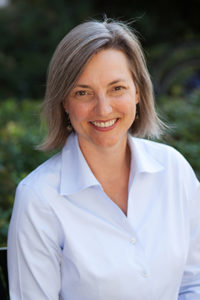 According to Mock, the name change reflects the Center's growth and positions it to further expand its efforts to advance programs for those it serves.  With a changing name comes an even stronger commitment to serve the educational and disability needs of people across the state.
"This is an important change that clearly articulates our focus and the future direction of our work," says Mock. "We now provide disability services that expand beyond and supplement our traditional work in transition. The new name better aligns with our broad array of initiatives and our vision for continued future growth and meeting the needs of the community."
The Center's staff met with families and individuals with disabilities last year as part of an Upstate New York National Science Foundation (NSF) I-Corps short course, focused on social entrepreneurship, that is offered through the University of Rochester's AIN Center for Entrepreneurship. The main benefits of these efforts came from the people they met with and the conversations they had, which eventually led to the current name change and areas to hone in on in the future.
"Listening to people in the community has allowed us to better understand the overarching needs of individuals and families," adds Mock. "Several common themes emerged among those needs, including access to a one-stop shop for information related to education and disability, assistance and opportunities to connect with other families, an expert who is available to assist with any disability- and education-related questions, and easy access to credible, pertinent information. Our work, however, is far from done, as we will continue to listen to people in the community, create ongoing opportunities to share feedback, and continue to improve in all areas of the disability field."
The newly designed website is a major first step toward meeting some of these community needs for academic and personal supports. It brings together many of the resources available in one location online and offers quick, accessible support and information related to education and disability. The site will continue to evolve and build in enhancements, such as an advanced search engine, that address specific needs of students with disabilities and their families.
To learn more about the Center on Disability and Education, visit  www.rochester.edu/warner/cde or contact cde@warner.rochester.edu or (585) 276-7079.
---
About the Warner School of Education
Founded in 1958, the University of Rochester's Warner School of Education offers graduate programs in teacher preparation, K-12 school leadership, higher education, education policy, counseling, human development, online teaching and learning, program evaluation, applied behavior analysis, and health professions education. The Warner School of Education also offers PhD programs and an accelerated EdD option that allows eligible students to earn a doctorate in education in as few as three years part time while holding a professional job in the same field. The Warner School of Education is recognized both regionally and nationally for its tradition of preparing practitioners and researchers to become leaders and agents of change in schools, universities, and community agencies; generating and disseminating research; and actively participating in education reform.
---
Theresa Danylak, April 2018 (read original story here)