Where are they now?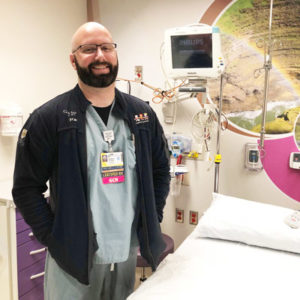 Brad Forsythe '12N
Mabel M. and A.T. Hatch Memorial Scholarship Recipient
Major: Nursing
Occupation: Assistant nurse manager, Golisano Children's Hospital, Rochester, NY
According to Brad Forsythe, his path to the University of Rochester School of Nursing was not as direct as it was for many of his classmates. A former airborne infantryman and fire team leader in the U.S. Army, Forsythe was inspired to pursue a career in nursing after a life-changing experience during his 2009 deployment in Afghanistan. After the vehicle he was traveling in was struck by a roadside bomb, Forsythe and his team came to the aid of a young Afghan boy injured in the attack. "His bravery and the sense of satisfaction I had from helping him and his family led me to want to serve others, especially children in need, as a career," he says.
Currently pursuing his master's degree in healthcare administration, Forsythe serves as an assistant nurse manager in the Pediatric Surgical Center at Golisano Children's Hospital. He admired Rochester's strong reputation, amazing faculty, and commitment to healthcare, and welcomed the opportunity to be a part of a program that serves the community he grew up in. Forsythe credits his scholarship with providing him the financial freedom to pursue an advanced degree, something he otherwise would have had to wait years to do. This is allowing him to grow as a leader and begin making a difference immediately.
"As a scholarship recipient, I felt recognized as a potential leader and that the University was investing in me and my future," he says. "I'm so grateful for people like the Hatches for enabling me, and so many others, to pursue our dreams."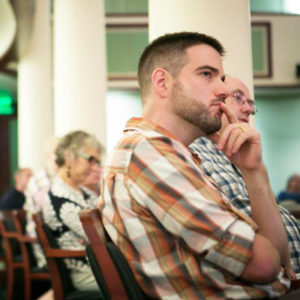 Joseph Henderson '05W (MS), '14W (PhD)
Scandling Scholars Scholarship Recipient
Major: Teaching, curriculum and change
Occupation: Professor, Paul Smith's College, Paul Smiths, NY
As a faculty member at Paul Smith's College, Joe Henderson sees the impact of scholarships through a unique lens. A rural first-generation college student and scholarship recipient himself, Henderson understands the vital role that scholarships play in helping students achieve their goals, something he now sees through his own students. "Scholarships bring a diversity of ideas and experiences to a campus. I see it every day at Paul Smith's," he says.
Henderson completed his master's degree at the University of Rochester in 2005, working as a middle school earth science teacher before returning in 2009 to earn his PhD. His research interests were very specific, and the opportunity to work with key faculty members on issues that mattered to him motivated him to pursue a doctoral degree.
Trained as an anthropologist of environmental and science education, his research investigated how sociocultural, political, and economic factors influence teaching and learning in emerging energy and climate systems. As a Scandling Scholar, Henderson had the flexibility to explore a niche area while crafting his own specialization, something he believes has had a lasting impact on his success.
"Supporting low income and marginalized students through scholarships means that their voices, interests, and questions will make it out into society, which in turn will create a more just and sustainable future for all of us," he says.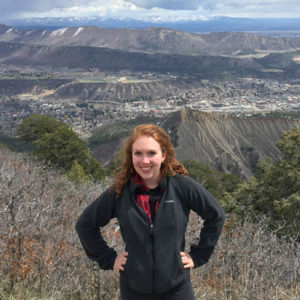 Julia Frisk '12
Constantino Family Scholarship Recipient
Majors: Health, behavior and society, and psychology
Occupation: Heart disease and stroke prevention program manager at New Mexico Department of Health, Santa Fe, NM
When Julia Frisk came to the University of Rochester as a freshman in 2008, she could have never imagined where it would lead her. An aspiring physician, Frisk had her sights set on medical school and was drawn to the University's reputation as a leader in medicine and cutting-edge research. After taking an epidemiology class her sophomore year, she became interested in public health and soon learned that Rochester was one of the few universities to offer the program as an undergraduate degree.
Knowing she'd need financial assistance to stay in her dream program, Frisk says learning she'd received the Constantino Family Scholarship motivated her to do her best. "My scholarship relieved a huge financial burden, but at the same time, it held me accountable," she says. "I was even more motivated to work hard, put this money to good use, and use my education to achieve everything I wanted."
Her scholarship also gave her the freedom to experience special opportunities, like studying abroad. With a scholarship to offset her tuition's cost, she bought a plane ticket to Copenhagen, Denmark where she completed an international public health program. "Studying abroad in a country that's more forward thinking about public health was really inspiring and reaffirmed my decision to pursue it as a career," she says. "I couldn't have done this without my scholarship."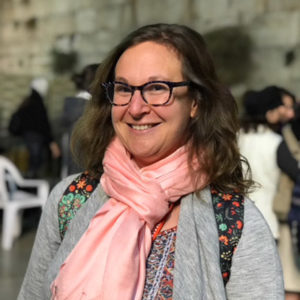 Dr. Marni Turell '00
Gwen M. Greene Scholarship Recipient
Major: Biology
Occupation: Pediatrician at Lake Health Pediatrics, Cleveland, OH
For Marni Turell, being a scholarship recipient turned out to be a deeply personal experience. "I was incredibly lucky—not only did I receive financial assistance to attend the University of Rochester, I gained a lifelong friend, confidant, and mentor in Gwen."
A native of Buffalo, New York, Turell was drawn to the University's diverse academic options and excellent science department along with its proximity to her hometown. Now a pediatrician in the suburbs of Cleveland, Ohio, she can appreciate how life-changing her scholarship was. "Trying to figure out how I would pay for my education was daunting, yet it was important to me to attend a school with a stellar reputation and receive a great education so I could achieve my dream of becoming a physician," Turell says. "Scholarships were the only way I was able to attend this amazing university."
Turell remains inspired by Gwen Greene's generosity and passion for her alma mater, something that has motivated her to pay it forward. "When I donate to the University, my contributions go directly to Gwen Greene's endowed scholarship," she says. "I hope this small token of my appreciation can be passed on to others who will benefit from Gwen's incredible generosity."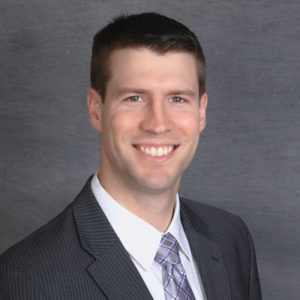 Nathan Novosel-Lingat '12
Cathy Minehan and E. Gerald Corrigan Endowed Scholarship Recipient
Majors: Political Science and economics
Occupation: Marketing director, Transamerica/World Financial Group, Lexington, KY
It's been more than a decade since Nathan Novosel-Lingat enrolled as a freshman at the University of Rochester, but he still remembers what made it the perfect fit. As an athlete, coming to Rochester gave Novosel-Lingat the opportunity to play basketball competitively while exploring his interests in business, economics, and politics through the University's flexible curriculum. "I didn't know any other school that would allow me to follow both of my passions," he says.
Novosel-Lingat's Rochester experience was shaped not only by his role as a student athlete, but also as a scholarship recipient. In addition to the financial assistance his scholarship provided, it gave him opportunities to connect with alumni and forge lasting relationships with them. "I learned how truly expansive Rochester's alumni network is, and I connected with so many accomplished people, like Cathy and Gerry Minehan," he says.
Today, Novosel-Lingat enjoys growing a thriving business at World Financial Group and remains an active Rochester alum. He couldn't be prouder to join the ranks of successful alumni he once drew inspiration from. "My scholarship made it possible to meet so many great people who really inspired me to challenge myself," he says. "I couldn't be prouder to now be part of this talented group of graduates."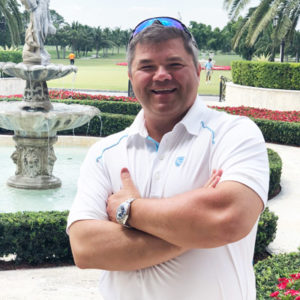 Robert C. Babkowski '86, '90M (MD), '95M (Res), P'21
Dr. Marvin J. and Nancy Yates Hoffman Scholarship recipient
Major: Interdepartmental studies (graduated with distinction)
Occupation: Chair of the Department of Pathology and medical laboratory director, Stamford Health System, Stamford, CT
Robert Babkowski still remembers the moment he learned that he received the Hoffman scholarship. He admits he was shocked at the time—because he didn't even know he was a candidate.
After reviewing the applications of the entire incoming medical school class, the Hoffmans handpicked Babkowski because of his passion for medicine and service to others. "As an undergraduate, I volunteered at a center for people with mental disabilities," Babkowski says. "I went there to spend time with patients. I did it for myself because it made me feel good and I knew I made a difference in other people's lives. I never thought there would be any sort of reward aside from that."
Receiving this scholarship marked the beginning of a lasting relationship with the Hoffmans. They became an integral part of Babkowski's adult life, not just as scholarship donors, but as mentors. They guided him through the challenges of medical school as well as personal times of trial—specifically his future spouse's cancer diagnosis and treatment while he was a fourth-year medical student.
"What I really took away from Marvin and Nancy was their kindness and their personal support," he says. "Now, I feel an obligation to do that for others."
Babkowski has since established the Robert C. Babkowski, MD Scholarship for undergraduate students with an interest in attending medical school. He has also established a new Robert and Marilyn Babkowski Scholarship for the School of Medicine and Dentistry in honor of Dr. Marvin Hoffman and in memory of Nancy Yates Hoffman. He says, "It is my obligation to pay it forward, help future UR medical students, and follow the stellar example set by the Hoffmans."
"I once asked Marvin and Nancy why they chose me," says Babkowski. "They said, 'you're an immigrant kid, you came from nothing, you worked hard as an undergrad, and you did things for others, which we found admirable.' It was a lesson for me—what goes around, comes around."
Support a deserving scholar
To learn how you can help students realize their academic dreams and potential, contact Stephen A. Dare, Senior Associate Vice President for University Advancement for Academic Relations, at (585) 275-7530, or Kellie S. Anderson, Senior Associate Vice President for Medical Center Advancement, at (585) 273-4649.