Oral Research in Top 10 Funded Institutions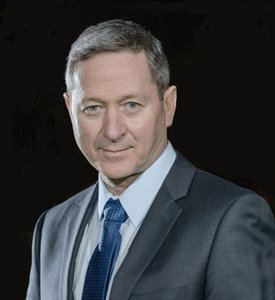 The University of Rochester /Eastman Institute for Oral Health is back in the top 10 list of institutions funded by the National Institute of Dental and Craniofacial Research (NIDCR), part of National Institutes of Health.
We are delighted that our work in the basic, clinical and translational arenas continues to be valued, and making inroads to improving patient care," said Eli Eliav, DMD, PhD, director, Eastman Institute for Oral Health and vice dean for Oral Health at the School of Medicine and Dentistry.
Throughout its history, Eastman has consistently ranked in the top 10 NIDCR-funded institutions. For the fiscal year 2017, the University of Rochester ranked 10, with $5,148,453 in funding, just behind New York University with $5,184,851. In fiscal year 2016, the U of R ranked 12th with $4.5 million, just behind University of South California.
The ranking is especially significant because the University of Rochester's dentistry and oral biology research arm–through Eastman Institute for Oral Health–is much smaller compared to the other high-ranking institutions.
Eastman Institute for Oral Health research programs encompass a wide variety of areas, including oral infectious diseases, dental caries, salivary diagnosis and therapy, craniofacial development, orofacial pain, periodontal diagnosis and therapy, implants, materials, lasers, nerve injury and pain modulation, and practice based research, among others.
"We are optimistic that future and pending research awards will place us even higher in the near future," Dr. Eliav added.
Recent grants are funding studies to examine the role of behavior and stress in children's tooth decay and to explore the role of yeast in infants who have a high risk for severe early childhood caries. A University-wide grant supports using innovative technology to discover preventive treatments for salivary gland radiation damage typical for head and neck cancer patients. In addition, a twice renewed grant allows expansion of the Center for Oral Biology's renowned training program for oral biologists and dentist-scientists.
---
—URMC PR, March 2018 (read the original NewsCenter story here.)