Isaiah Pule '18
Isaiah Pule '18
Hometown: Waianae, Hawaii
Majors: Film Production, Business
Scholarship: Alan and Jane Handler Scholarship
Dear Rich and Martha,
Mahalo (thank you in Hawaiian) for blessing my life with this scholarship. College would not have been possible without the help you both have given me. I promise to use what I have been given to successfully live my life, and I will keep my promise to benefit my community and the world around me. You've made it possible for me to be here and you've changed my life for the better. Thank you.
Sincerely,
Isaiah Pule

Isaiah Pule '18 is a first-generation college student who loves to tell stories. And, as a film and media studies major who will graduate in May 2018, he has learned how to do just that. Add in the knowledge and skills he has gained in business and computer science and it is clear he is well positioned for the future.
In addition to his studies, Pule plays on the College's rugby team, is an intern with the University of Rochester's Advancement Communications office, and is part of the Sigma Chi Fraternity, where he serves as the group's philanthropy chair and heads up community service activities, including an annual trip to the Dominican Republic.
That's not all. In the summer of 2017, Pule made one of his dreams come true. He sailed for more than a week with the Polynesian Voyaging Society, a group he's been involved with for nearly 10 years. "Voyaging is something I've always done," he says. "For me, it's been like going to school but the learning took place in and around the ocean." The society's voyaging canoes have been traveling the world for years using only ancient wayfinding practices.
The society was even the catalyst for Pule learning about the University of Rochester. A few years ago, when Pule was still in high school, he met Jonathan Burdick, dean of admissions for the University, while attending College Horizons—a pre-college program that engages Native American students, including Native Hawaiians, in the college application process. "Once I heard about the University, I knew it could be a place I could really grow and learn a lot."
"Isaiah was a breakout star of the 2013 Hawaii College Horizons event," says Burdick. "And now, I am excited that he will graduate soon. His life experiences—from ocean paddling to servant leadership to filmmaking—have already been so vast and compelling. All of them, combined with his charisma and character, will serve him well in life."
After graduation, Pule will return to Hawaii as a high school English teacher with Teach for America, during which he will also get a master's degree in instructional education. The job is close to his heart, too, because it gives him a chance to serve the community. "I hope to inspire the youth of today and tomorrow to be the best they can be," he says.
After Teach for America, Pule hopes to get his MBA and, of course, he will be making films every step of the way. "I believe I can change lives on the big screen one day and I can change lives through millions of youths through our education system," he adds. "I'm excited to see what will unfold for me."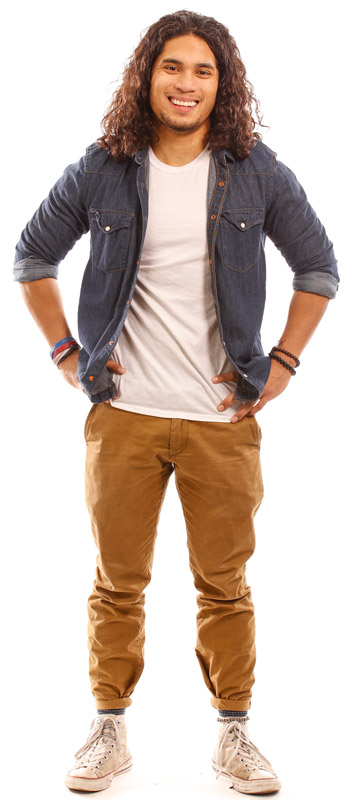 Make Dreams Happen
Learn how you can help aspiring students like Isaiah Pule make their dreams come true by contacting Lisa Hall, Executive Director of College Advancement, at (585) 273-3619, or Ashley Smith, Senior Director of School of Arts & Sciences Advancement, at (585) 276-6561.
The Alan and Jane Handler Scholarship is the premier scholarship at the University of Rochester and is awarded to students with exceptional academic promise, high financial need, leadership potential, and demonstrated mastery of complex challenges. Handler Scholars receive complete financial support for the duration of their four-year academic programs. The Handler Scholarship was established in 2007 with a gift from Rich Handler '83, a member of the University's Board of Trustees, and his wife Martha Handler. It honors Rich's parents, Alan and Jane Handler.
---
—Story compiled by Kristine Thompson, April 2018