Lynne Maquat Elected to National Academy of Medicine
URMC Scientist Lynne Maquat Elected to National Academy of Medicine
Lynne E. Maquat, Ph.D., an internationally recognized researcher who studies what happens in our cells during disease, has been elected to the National Academy of Medicine. The honor is akin to an actor receiving an Emmy for an outstanding performance; current members of the Academy elected Maquat for her exceptional research in the field of RNA biology. The accolade places her amongst an elite group of scientists and physicians who have made significant contributions to health and medicine.
In studying RNA, a close cousin to DNA, Maquat has discovered intricate cellular processes that influence normal genes, as well as genes involved in a wide range of diseases. Her findings are leading to the development of new treatment approaches for everything from cancer and heart disease, to intellectual and developmental disabilities and other neurologic disorders.
"Lynne is at the forefront of a movement to transform our increasing understanding of RNA biology into promising therapies for virtually all disease processes," said Mark B. Taubman, M.D., CEO of the University of Rochester Medical Center and Dean of the University of Rochester School of Medicine and Dentistry. "She is an incredible asset to the University and will undoubtedly bring a wealth of valuable experience and knowledge to the National Academy of Medicine."
Formerly called the Institute of Medicine, the National Academy of Medicine is an independent organization of professionals from diverse fields that advises the nation and the international community on issues in health, medicine and related policy. For example, in 2016 the Academy released a report calling for more and better research into ovarian cancer, one of the deadliest cancers, and recently issued a report detailing how physicians can help combat America's opioid crisis.
The J. Lowell Orbison Endowed Chair and Professor of Biochemistry & Biophysics and of Oncology at the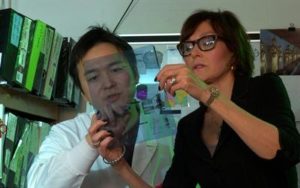 University of Rochester School of Medicine and Dentistry, Maquat is also an elected member of the National Academy of Sciences and the American Academy of Sciences. She was the first individual from upstate New York to receive the prestigious Canada International Gairdner Award, the country's top award for excellence in biomedical research, which she won in 2015.
The National Institutes of Health has continuously funded Maquat's research for the past 34 years and she's published more than 150 papers and reviews. She is the founding director of the University of Rochester Center for RNA Biology and founding chair of the Graduate Women in Science program. She's committed countless hours to mentoring the next generation of researchers and advocating for young women in the sciences.
When she is formally inducted into the National Academy of Medicine in October 2018, Maquat will join four other active Rochester faculty members: Seymour I. Schwartz in the Department of Surgery: Elizabeth R. McAnarney in Pediatrics; Paul S. Frame in Family Medicine; and Robert C. Griggs in Neurology.
---
Emily Boynton, October 2017