Five with Jeffrey Runner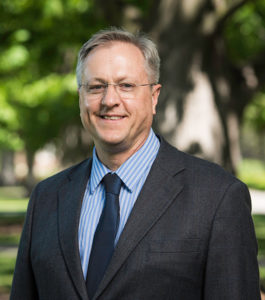 Jeffrey Runner joined the University of Rochester faculty in 1994 and has chaired the Department of Linguistics since 2014. In the spring of 2017, he became the dean of the College within Arts, Sciences & Engineering, succeeding Richard Feldman, who served in that capacity for 11 years. Here, Runner talks about the importance of community engagement for our undergraduates.
---
What's the difference between community-engaged learning and community service?
Community-engaged learning and community service are very different, but both provide very rich learning opportunities for our students. Service-oriented programs, such as Wilson Day, provide fantastic ways for students to learn about themselves, form bonds with their peers, and interact with people they might not otherwise ever get to know.
Community-engaged learning can do a lot of this too, yet it meshes with the scholarly aspects of college life. Students make connections between the theoretical—what they learn in the classroom—and the practical. So, they get to apply their knowledge to meet an unmet community need. The approach builds high impact partnerships and enriches learning for our students.
Watch this Wilson Day video, created by Isaiah Pule '18
Why is community engagement such a hot topic among colleges and universities across the country?
It's great for young people to see a collective commitment to civic engagement and education. Here in the College, our activities are based on what students have told us they want, which is, simply put, to make a difference. We're providing our students ways to do that on many levels. They are taking us up on it, too.
Last year, more than 1,200 students enrolled in the 40 community-engaged learning courses we offer. These courses cross all disciplines. For instance, one of our political science classes, which is taught by a local judge, gives students a variety of experiences with our county's judicial system. Another program pairs Hajim students with local companies to address their engineering challenges.
The College's Rochester Center for Community Leadership plays a central role in organizing and providing our students access to many of our community-engagement opportunities. The center also helps students develop leadership skills, engage politically, and learn from experience.
How does being a research university influence what we can offer students?
The University is home to seven schools that span arts and sciences, engineering, music, education, business, and health and medicine. We are also home to the Memorial Art Gallery and several centers and institutes. Each area has its own connections to the community. For instance, the School of Medicine has phenomenal public health outreach programs and the Warner School is really transforming urban education.
Combine the expertise noted above with the fact that we are the largest employer in the city and it is easy to see that we are poised to serve and better the place that we call home. Our students have access to many opportunities because of all this, too. Smaller institutions—those without the physical footprint and the expansive areas of scholarly and creative knowledge—just cannot offer what we can.
What is the community-engagement citation that the college offers?
Our Citation for Community-Engaged Scholarship provides a framework for students to pursue this type of learning. Although a lot of students want to be engaged in the local community, it's another thing to actually get connected and make a difference. Putting a label, a structure, and specific requirements around this citation program helps students take action. Having a prescription to follow helps a lot of them jump in. Interestingly, we just began offering the citation last year and already have about 10 students slated to complete it soon. We expect many more students to start the process this spring.
What makes the college's approach to community engagement unique?
Many things. For instance, our open curriculum is unique because it really focuses on student choice. There are no required classes, so students have the freedom and flexibility to chart their own academic course and weave in other interests as well.
Also, we have a unique structure within the College in that we oversee both curricular and co-curricular activities. Very few other institutions do this. This means that I, as the dean, can see all academic and non-academic programs and look for places that where we can bridge them—this is when truly transformative learning takes place, when students get to live what they learn.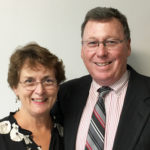 Making It Happen
Recognizing that powerful learning opportunities exist within the local community, Erick Bond '77 and Nancy Bond created the Bond Endowed Fund for Community-Engaged Learning. Their generosity supports a variety of activities related to learning beyond the classroom.
Be a Part of Our Community
Your generosity can help us make even more of a difference to our students and to our community. For more information, please contact Lisa Hall, executive director for Advancement for the College, (585) 273-3619.
---
—Kristine Thompson, September 2017