A quick look at the Class of 2021
This week, the members of the College Class of 2021 move into their new homes on the River Campus.
The nearly 1,500 students were selected from among more than 18,000 applicants—a record number. A high-achieving group, they claim an average unweighted GPA of 3.8, with more than 90 percent completing full honors, International Baccalaureate diploma, A-level, or Advanced Placement programs.
They're also a diverse group. The class includes veterans, students with disabilities, students of all ages and income levels, and 17 percent from traditionally underrepresented groups (African American, Native American, and Hispanic).
And they reflect the efforts of the Office of Admissions and Financial Aid to attract a global applicant pool.
The students in the Class of 2021 come not only from 42 states, but also from 105 countries, with 32 percent coming from nations outside the United States.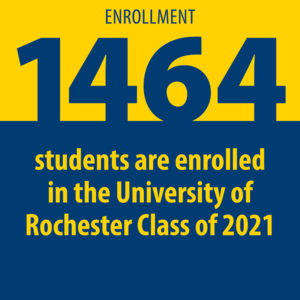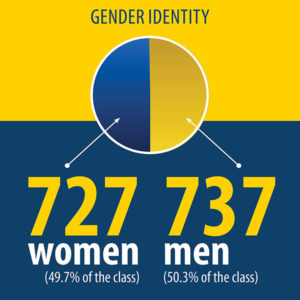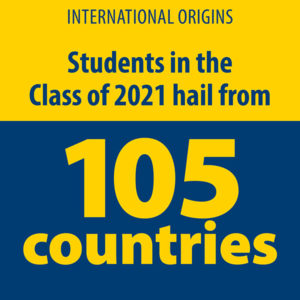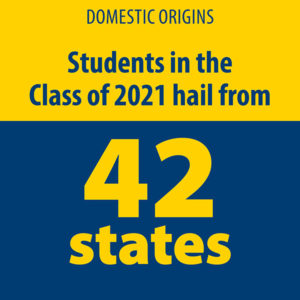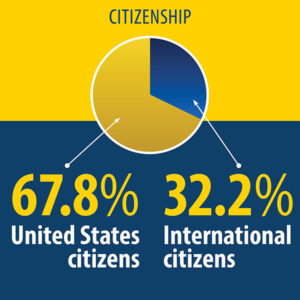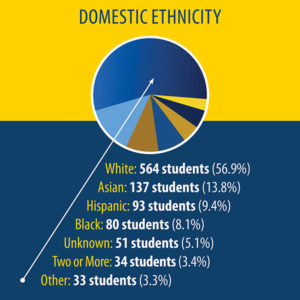 Top 10 states represented
New York
New Jersey
Massachusetts
Pennsylvania
California
Connecticut
Texas
Maryland
Illinois
Florida
Top 10 countries represented
China
India
Vietnam
Pakistan
South Africa
Canada
United Kingdom
South Korea
Nepal
Turkey
Learn more from the Office of Undergraduate Admissions about the Class of 2021
---
Jim Mandelaro, August 2017