URMC plays key role in new Huntington's drug
URMC plays key role in new Huntington's drug
University of Rochester Medical Center (URMC) researchers were instrumental in the U.S. Food and Drug Administration's (FDA) recent approval of SD-809 (deutetrabenazine) to treat Huntington's disease. Deutetrabenazine is the only the second drug authorized by the agency to treat this rare, inherited neurodegenerative disorder.
The FDA approval was based on results from the First-HD study, a Phase 3 clinical trial which was conducted through the Huntington Study Group (HSG) via a consortium of 34 sites across the U.S. and Canada on behalf of Teva Pharmaceuticals. The study results were published last July in Journal of the American Medical Association.
The URMC Clinical Trials Coordination Center (CTCC) and the Department of Biostatistics and Computational Biology – under the leadership of Elise Kayson, M.S., A.N.P., and David Oakes Ph.D. – provided scientific, technical, logistical, and analytical support for the First-HD study The CTCC is part of the Center for Human Experimental Therapeutics (CHET) and is a unique academic-based research organization with decades of experience working with industry, foundations, and governmental researchers in bringing new therapies to market for neurological disorders.
Since 1987, the CTCC – currently directed by Cynthia Casaceli, M.B.A. – has played a central role in bringing seven new drugs to the market, including pramipexole, entacapone, rasagiline, and rotigitine for Parkinson's, tetrabenezine and deutrabenazine for Huntington's, and dichlorphenamide for periodic paralysis.
"This is a great day for the HD community," said URMC neurologist Ray Dorsey, M.D., M.B.A., chair of the HSG and director of CHET. "The unmet need for therapeutics for individuals with HD is immense, and this approval brings us closer to making HD an increasingly treatable condition."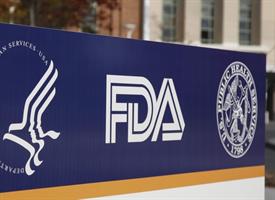 The First-HD study showed that deutetrabenazine significantly decreased chorea, the involuntary movements that many individuals experience during the course of the disease. Huntington's is an autosomal-dominant, inherited disease that usually causes symptoms in people in their 30s and 40s. In addition to chorea, the disease can cause multiple symptoms, including, cognitive problems, changes in personality, and depression.
"We are very grateful to the patients and families who made this development possible by participating in this ground-breaking trial," said Samuel Frank, M.D., Huntington Study Group's principal investigator for First-HD and associate professor of Neurology at Beth Israel Deaconess Medical Center/Harvard Medical School. "Research participants are the key to bringing new treatments to the entire HD community,"
Claudia Testa, M.D., Ph.D., associate professor of Neurology at Virginia Commonwealth University served as the co-principal investigator of the First-HD study.
Teva Pharmaceuticals is also investigating the potential of deutetrabenazine to treat tardive dyskinesia, a disorder that causes involuntary and repetitive movements, and for tics associated with Tourette syndrome.
---
—Mark Michaud, April 2017